Things have been super busy around here, been getting a fresh layer of compost on the beds, checking for pests (thankfully none yet), and waiting. Lots of waiting and I must say I am quite impatient!! But, there are quite a few things growing despite the record high heat we have had. I think we skipped spring all together and went straight into summer!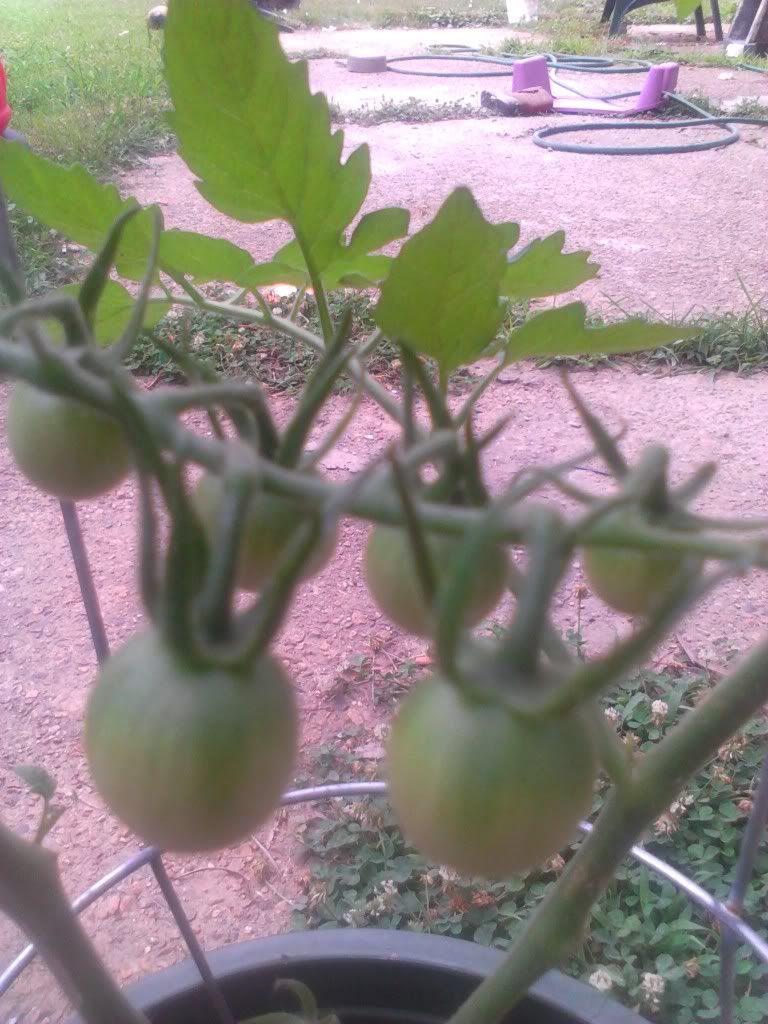 cluster of heirloom yellow cherry tomatoes ( I don't remember the variety)
1 of my 3 surviving Rutgers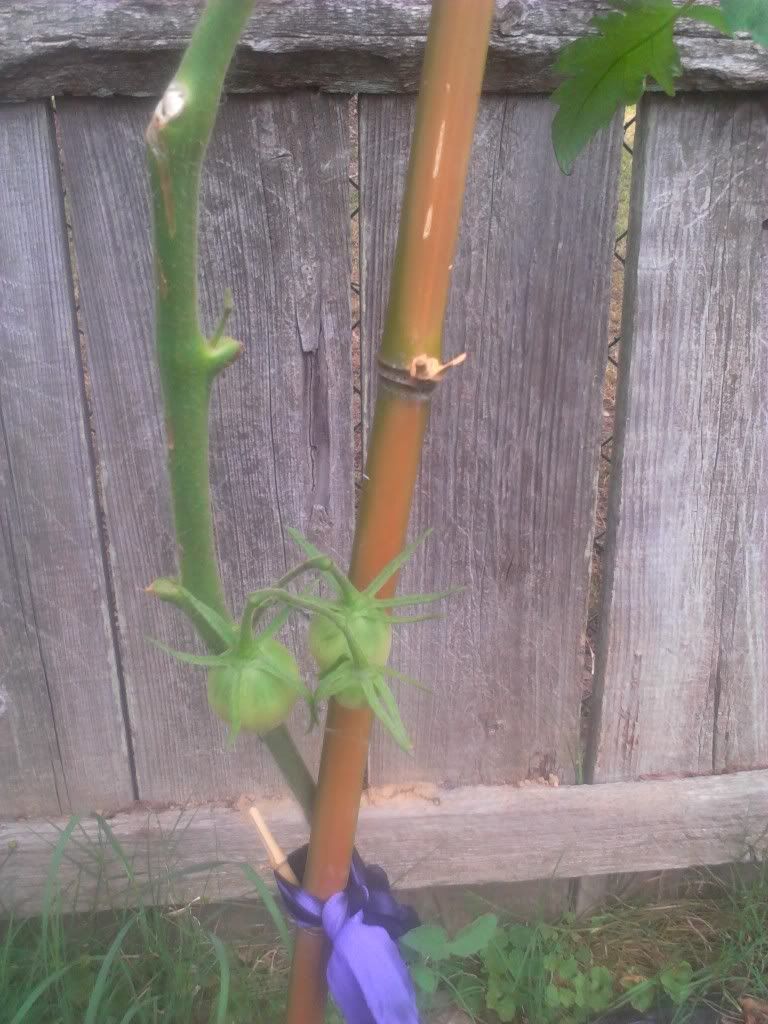 Black Prince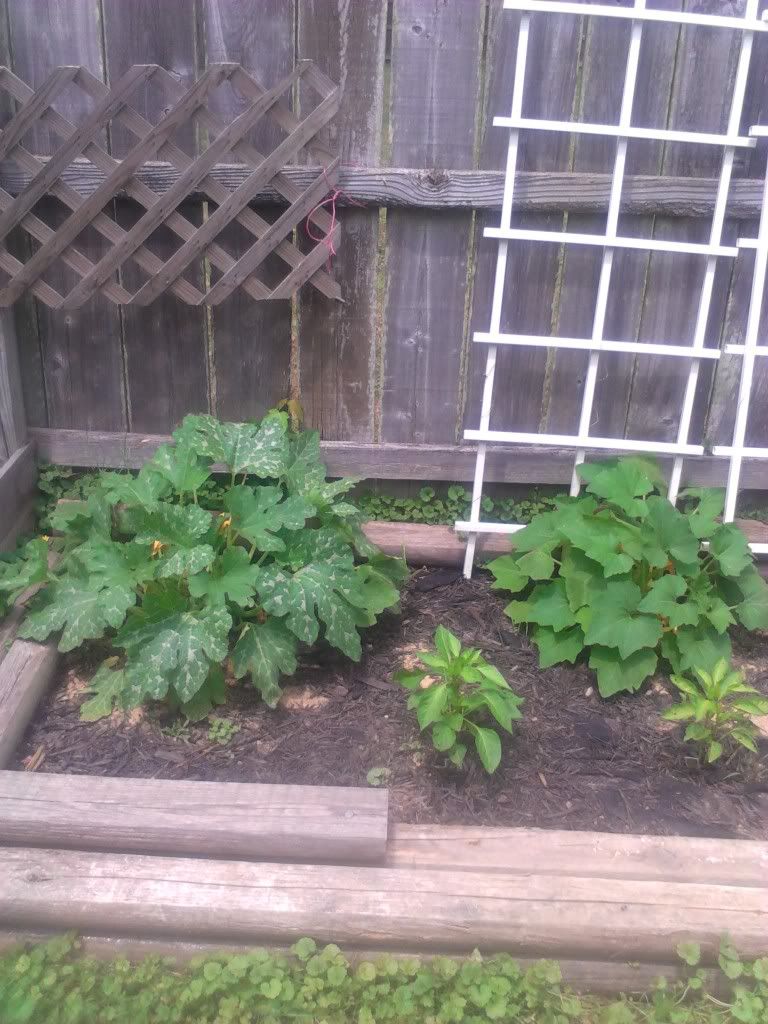 L to R: zucchini, crookneck squash, front: banana peppers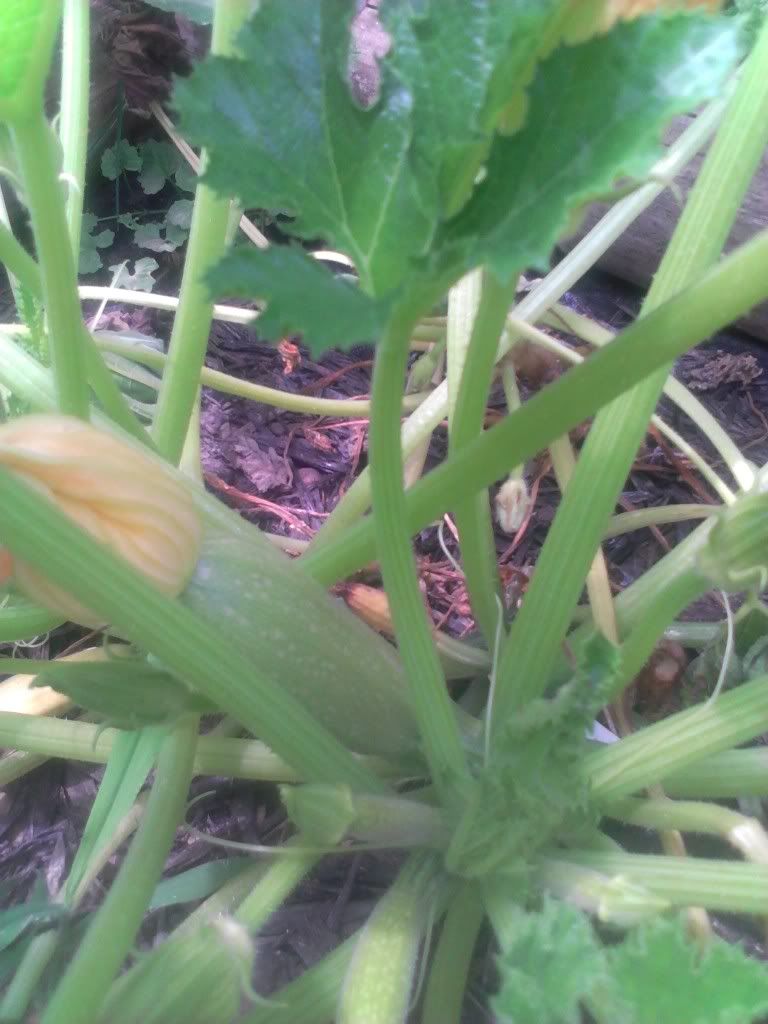 the largest zucchini (3-4in)
back on trellis: ambrosia melon, front on tripod: bush cucumbers
cucumber. I have a few this size (3-4in)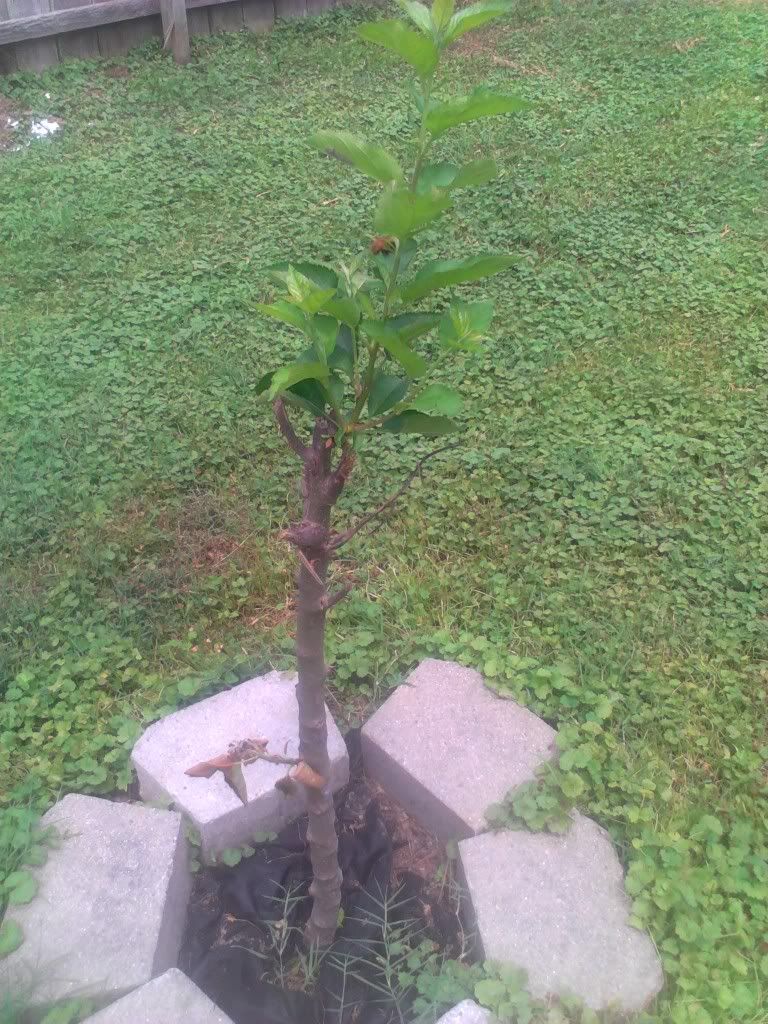 my poor apple tree. We thought she was dead after receiving storm and kid damage,
but she's a fighter!
We also have blueberries, strawberries, grapevine, honeydew, white beans, wax beans, corn, and tons of herbs, but nothing exciting is happening on them. How are things in your garden growing?